Sentonore is a Chicago HVAC, Heating & Cooling Company that offers a vast variety of high quality home comfort solutions that will meet your residential heating and cooling needs. With the Sentonore HVAC advantage we guarantee that no one offers the same thorough, comprehensive design, field assembly, installation, and warranty at competitive prices as Sentonore HVAC does.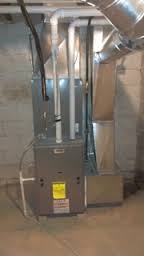 Sentonore HVAC provides an array of superior Residential Heating and Cooling services that are customized to meet the needs of your home. Our heating and air conditioning repair services will provide you with systems that are proven to be quieter and more efficient in order to ensure your comfort. On top of that our HVAC plan will take care of all of your residential HVAC maintenance needs with no worries for years to come. Premium air duct cleaning and ventilation services are also offered by Sentonore HVAC. Your air ducts require regular maintenance to make sure you are breathing in safe and clean air. A lack of attention to this could cause your air duct ventilation system to release harmful pollutants into your home. If these pollutants are not sanitized they can build up in your air ducts and be released into the air you breathe. Sentonore HVAC is reliable and professional Chicago air duct cleaning companies that can help remove these pollutants from your home in order to improve your indoor air quality.
Call us
Call today to schedule an appointment with one of our comfort specialists – 773/954-8069.